Here are a few highlights for another fun-filled and information-packed day. ( Farm Journal )
Farm Journal Field Days will be back starting at 8 a.m. CDT tomorrow morning! Here are a few highlights for another fun-filled and information-packed day.
Login to Farm Journal Field Days Now!
Thursday's agenda highlights include:
8 a.m.
Early Riser Session: The New Normal – Managing Consumer Preference and Environmental Concerns in a Post-COVID-19 World  (Learn more.)
9 a.m. - Noon
Keynote: Resiliency – How to Live "All In" and Overcome Obstacles with Gian Paul Gonazlez (Learn more.)
Behind the Scenes at Newcomer Farms
"U.S. Farm Report" Roundtable: How to Play Grain Marketing Offense Heading Into Harvest
Noon
Farm Journal Live & #FarmON Highlights
2020 Election Preview: Watch These Races and Issues with Pro Farmer's Jim  Wiesemeyer
Panel: Is the U.S. Too Dependent on Corn? 
3:30 p.m.
Future of Farming: Regenerative and Climate Positive Agriculture 
4:15 p.m.
 Networking at the Beer Garden hosted by This Farm Wife Meredith Bernard and featuring a guest Mixologist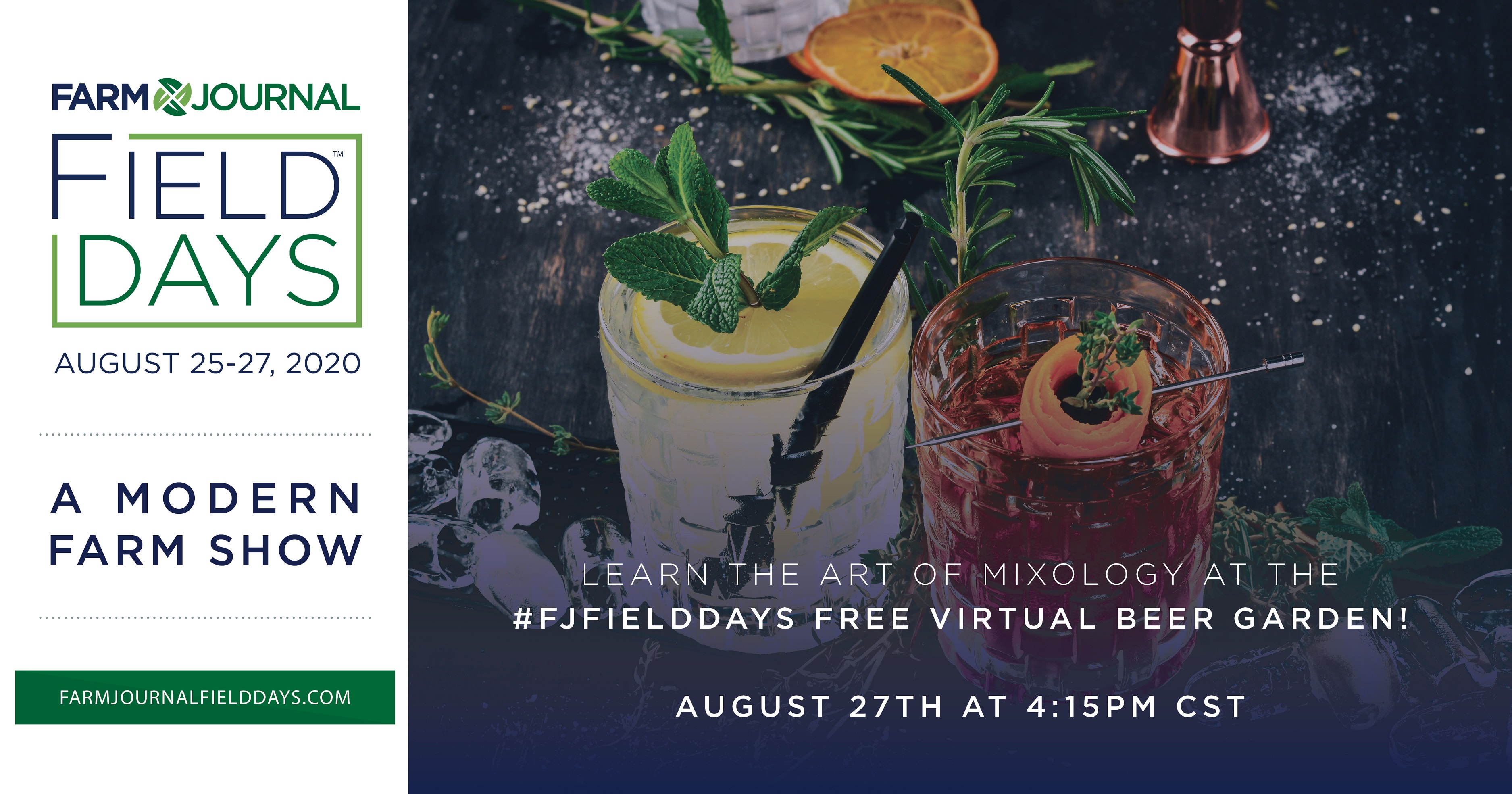 Plus...check out the learning pavilions for specialized content and product showcases you can view live and on demand              
Crop Pavilion
Livestock Pavilion
Business & Grain Marketing
Technology & Machinery
Ag Retail
Lifestyle & Rural America
Machinery Pete
Farming for Today + Tomorrow
Don't forget to visit the Expo Hall where you can visit leading ag businesses and event sponsors.
As a registered attendee you have a chance to win one of 1,000 prizes throughout the Farm Journal Field Days virtual event!
We look forward to seeing you there! For the best Farm Journal Field Days virtual event experience, login via desktop computer or ipad.
Register here (it's free!)
Once you sign up you'll receive an email with your login details. 
Already registered? Click here to login. 
Farm Journal Field Days is a new farm show designed to provide farm and ranch leaders across America with three days of virtual discussion, tours, solutions, entertainment and information from key industry leaders that is accessible from anywhere. It's taking place this week – Aug. 25-27. Register now to join the fun!