Universities offer six webinars to help increase your farm's efficiency ( iStock )
Wonder how efficiently your cows are producing fat and protein?  Cargill has developed an online calculator to assist dairy farmers in calculating milk component efficiency for free.
The calculator can be found at www.cargilldairydreams.com/calculator and analyzes pounds of milk, component percentages and dry matter intake, according to a company press release.
"To do the calculation by hand requires a few mathematical steps, so we wanted to simplify the process," says Mike Messman, Cargill Dairy Strategic Technology Leader.
The calculator gives an analysis of where a farm stands and how much room they have to improve, the press release says.  It also does not collect any personal information.
"At its core, component efficiency is a real measure of dairy herd efficiency," says Messman. "When dairy farmers are able to improve their component efficiency, they can have a profitable impact on their bottom line."
The component calculator can be accessed on both desktop and mobile devices.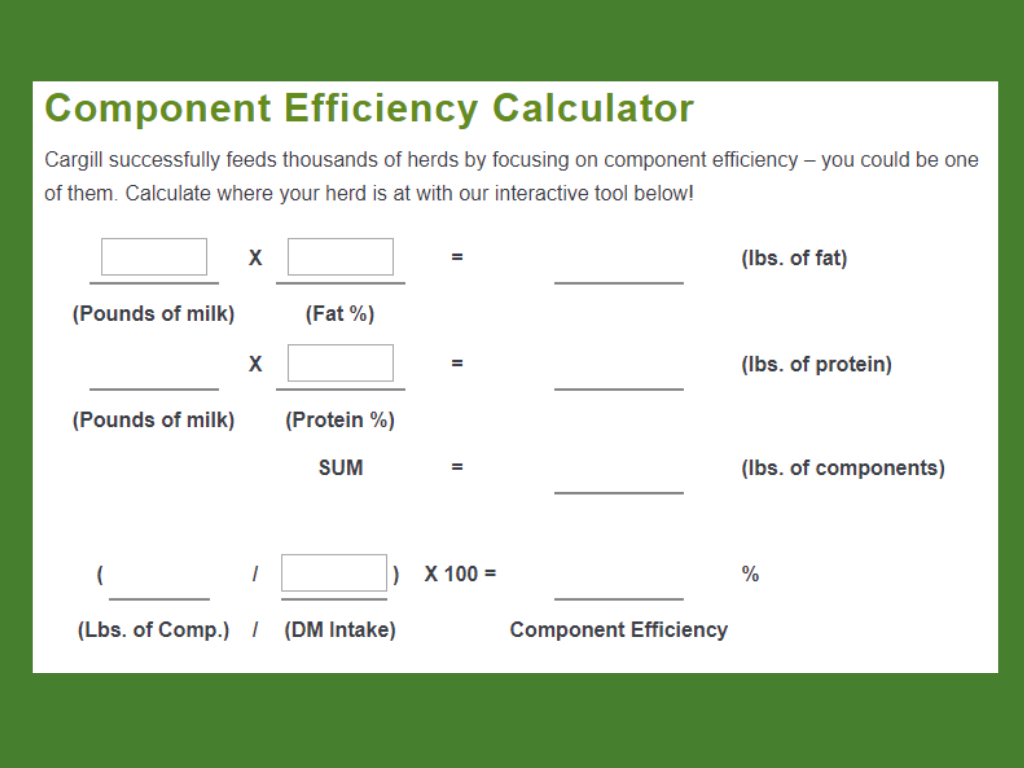 Related articles
Building a High Component Herd
Making Sense of Feed Efficiency