( Randy Blodgett of Blodgett Communications )
Delilah the Brown Swiss was named the 2019 Supreme Champion at the World Dairy Expo, on top of her 2018 Supreme Champion title.
Another title she has received? Most expense Brown Swiss cow ever sold, according to an article published by The Fence Post. For a perspective of what $210,000 could buy, we made a comparison to the world's most delicious food group … dairy!
 
If your Monday is going slowly, and you looking to Facebook stalk a cow, you may be happy knowing Delilah received the social media recognition she deserved.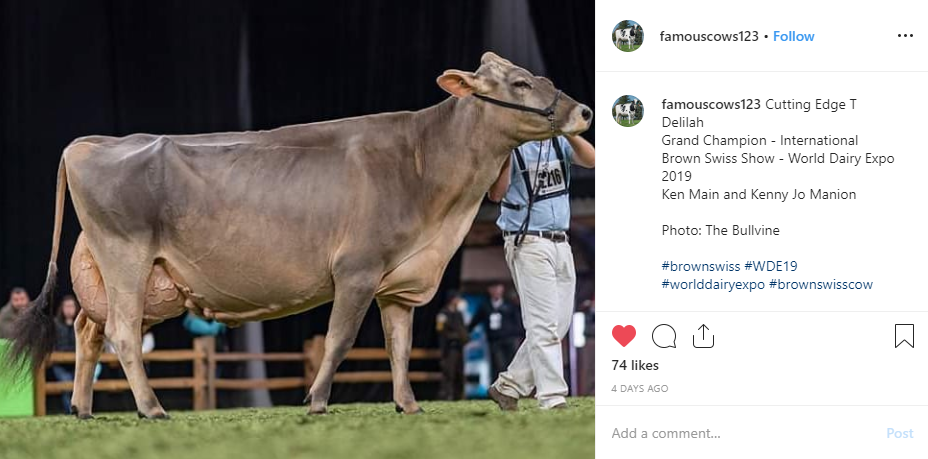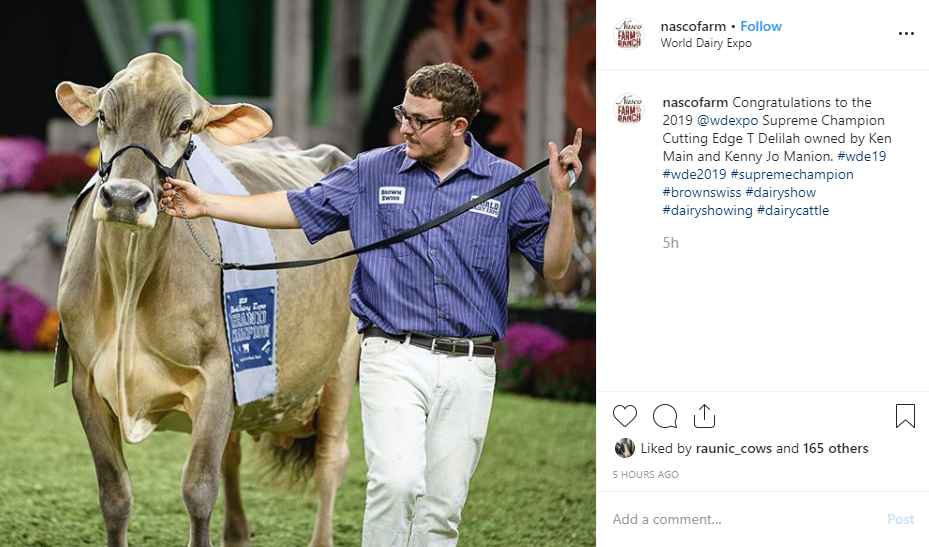 What is in Delilah's future? We're not sure, but we are hoping it involves a congratulations party involving 105,000 grilled cheese sandwiches!
Related Articles
World Dairy Expo Creates a Social Media Explosion
WDE Visitors Share Favorite Trade Show Tools
Perdue Hints At Permanent Prevent Plant Date Changes At Dairy Expo